Texas Proposes Revisions to El Paso Ozone Plan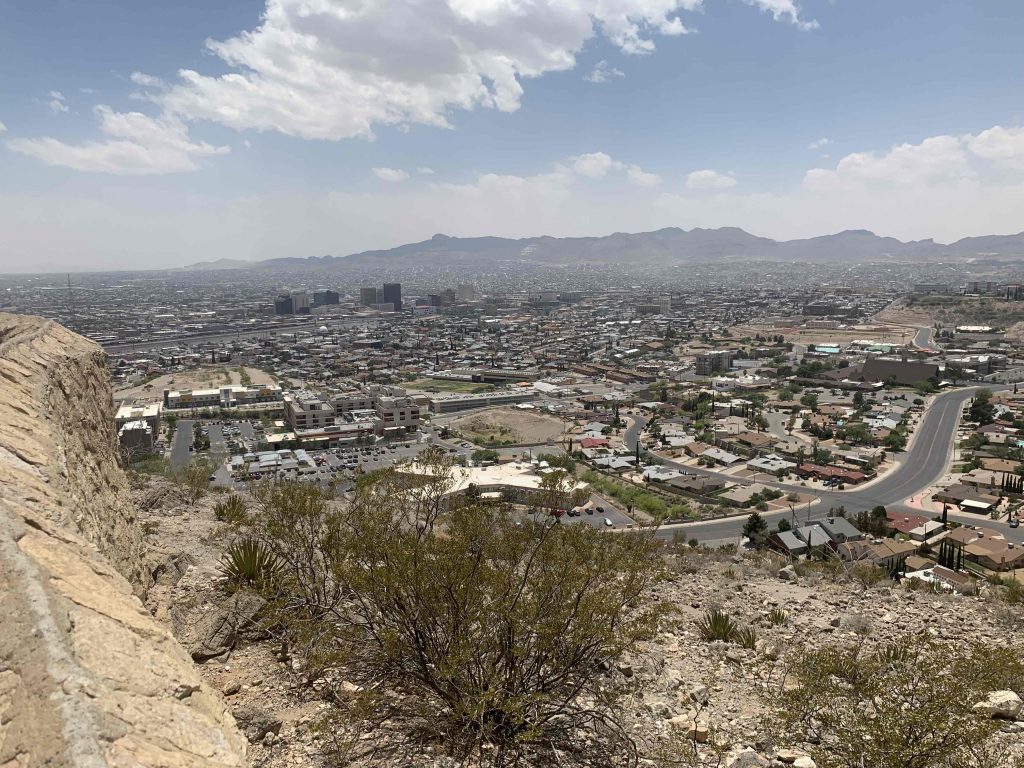 For years, Climate and Clean Energy Lawyer David Baake has worked to clean up air pollution in the El Paso, Texas–Las Cruces, New Mexico area. In 2018, the U.S. Environmental Protection Agency (EPA) listed El Paso as an "attainment" area for ground-level ozone pollution, despite data showing that the city routinely experiences unsafe levels of this pollutant.
The Baake Law Firm filed suit on behalf of Sierra Club, Familias Unidas del Chamizal, and the City of Sunland Park, New Mexico, arguing that EPA's decision violated the Clean Air Act. After briefing and oral argument, the D.C. Circuit agreed with our position, and remanded the matter to EPA with instructions to review the El Paso designation "as expeditiously as practicable."
On November 30, 2021, EPA responded to the Court's ruling by designating El Paso as a "marginal" nonattainment area for the 2015 ozone standard. This action requires the State of Texas to update its state implementation plan (SIP) for El Paso. The updated SIP must include regulations to implement the nonattainment new source review (NSR) program by requiring new and modified industrial sources to comply with the "lowest achievable emission rate" for ozone-forming pollution. In addition, the updated SIP must include a document called an "emissions inventory" that identifies sources of ozone-forming pollution in El Paso and estimates how much pollution each source emits. This inventory helps regulators identify the most effective strategies for reducing emissions.
On May 27, 2022, the Texas Commission on Environmental Quality (TCEQ) published its proposed revision to the El Paso SIP. In the proposal, TCEQ takes the position that its existing regulations are sufficient to satisfy the state's obligation to adopt an NSR program for El Paso. We do not agree. Ground-level ozone forms when pollutants called nitrogen oxides (NOx) react with pollutants called volatile organic compounds (VOC) in the presence of sunlight. Because both NOx and VOCs are needed to form ozone, the Clean Air Act typically requires states to adopt controls for both pollutants under the NSR program. In 1995, Texas was granted a "NOx waiver", based on studies suggesting that VOCs were the limiting factor in local ozone formation. But emission patterns have changed significantly since 1995, and the most recent studies demonstrate that ozone formation in El Paso is now predominantly NOx limited. Given this information, Texas must update its regulations to ensure that both VOC and NOx emissions are covered by the NSR program.
TCEQ's proposal also includes an updated emission inventory for El Paso County. This document shows that some of the largest industrial sources of ozone-forming pollution are the Marathon Refinery, El Paso Electric's Newman Generating Station, and El Paso Natural Gas Company's compressor station. Any effort to reduce ozone pollution in El Paso will require emission reductions from these facilities. EPA is already getting started, with a proposed rule under the Clean Air Act's "good neighbor" provision that will require natural gas pipeline operators like El Paso Natural Gas Company to reduce NOx pollution from reciprocating internal combustion engines used at pipeline stations. But more needs to be done to tighten emission limits for power plants and refineries.
Working with local partners, the Baake Law Firm has had great success in bringing attention to air pollution problem in the El Paso area. Our work has received significant media attention, with coverage from NBC, the El Paso Times, and other outlets. We have also secured substantial emission reductions from sources in the region. In 2021, we represented environmental and community groups in a challenge to El Paso Electric's application for an air permit for a new unit at the Newman Generating Station. We ultimately reached an agreement that required the utility to reduce emissions from its new units by approximately 40%. The utility also agreed to observe a four-year moratorium on new fossil fuel development, to retire two existing fossil units, and to pay in $900,000 towards pollution reduction and community benefit measures.
We will continue working with our partners to reduce harmful air pollution affecting the El Paso-Las Cruces area. Our comments on TCEQ's proposed SIP revision can be found here.
Client Reviews
Get in Touch
Fill out the contact form or call us at
(575) 343-2782
to schedule your free consultation.
1

Free Consultation

2

World Class Education

3

Track Record of Success