Elite New Mexico Business Lawyer Handling High-Stakes Cases
When the stakes are high, excellence matters.  Attorney David R. Baake specializes in litigating complex business law cases across the state of New Mexico, with a particular focus on federal court litigation.  Many of his cases involve millions of dollars of potential liability.  In other cases, the future of the client's business is at stake.  David has significant experience litigating partnership and LLC disputes, as well as trade secrets, non-compete, Computer Fraud and Abuse Act, securities fraud, and breach of contract claims.  Drawing upon a world-class legal education, two federal clerkships, extensive courtroom experience, and an indefatigable work ethic, David provides his clients with representation that few other attorneys can match.
In addition to commercial litigation, Attorney Baake maintains an active climate and clean energy practice.  In recent years, David has briefed and argued complex federal appeals related to the regulation of ozone pollution under the Clean Air Act and co-authored a petition for certiorari to the United States Supreme Court in a case involving regulation of high-global-warming-potential refrigerants.  He has also represented environmental groups in several landmark rulemaking proceedings in New Mexico, including a rulemaking before the New Mexico Oil Conservation Commission that resulted in a ban on routine flaring from oil wells, and a rulemaking before the New Mexico Environment Department that resulted in New Mexico becoming the 16th state to adopt zero-emission vehicle standards.
Whether you find yourself in commercial litigation over a contract dispute, or in a dispute with a former business partner, or in need of advice on clean energy policy, the Baake Law Firm is here to help.
When business partners stop getting along, things can get messy quickly. Often, business dissolution cases resemble a divorce, with the parties fighting about how to divide up company assets. In some cases, the partners have simply reached a deadlock regarding a critical decision: for example, one partner may want to sell a key company asset while the other partner wants to hold it as an investment. In other cases, there may be allegations of fraud, mismanagement, and self-dealing. Issues related to the misappropriation of trade secrets or violations of non-compete agreements may arise. Resolving these disputes will require careful attention to the terms of the operating agreement, the company's financial records, and other factors. If you find yourself in a partnership or LLC dispute in New Mexico, you should retain an experienced business lawyer as soon as possible. David has the knowledge and skill to help you resolve your dispute on favorable terms.
Business owners use contracts to govern nearly all of their relationships. Some of those contracts may be oral, but most are reduced to writing. Some of these writings may be standardized forms, while others may be carefully crafted with a particular transaction in mind. But regardless of how much care goes into the formation of a contract, it is impossible to eliminate all ambiguity or address every eventuality, and businesses may find themselves in litigation over the meaning of a contract. Sometimes, there is a question of whether the contract itself was procured by fraud or a material misrepresentation. If you find yourself in a contract dispute, you should retain a New Mexico business lawyer to assist you in resolving the dispute on favorable terms. David routinely represent parties in high-stakes contract disputes, having successfully litigated cases in which hundreds of thousands of dollars turned on the meaning of a single word or phrase.
Emergency Motions
Although most people associate the term "temporary restraining order" with interpersonal disputes, this remedy is potentially available in any civil case. In appropriate circumstances, a party can apply for emergency injunctive relief to prevent his or her business partner from committing fraud, absconding with company money, or taking other action that will result in irreparable harm. David helped one client secure a check worth more than a million dollars after his partner converted it and deposited it in a newly opened bank account in a different state. In other cases, litigants seek emergency relief when it is not warranted, hoping to obtain a burdensome injunction that will provide them with a strategic advantage in subsequent litigation. David helped a large dispensary in California defeat an emergency motion brought by a disgruntled minority shareholder who asked the court to appoint a receiver to take over the company's operations. If an emergency arises and your company needs to seek relief immediately, or you find yourself having to respond to such a motion on short notice, you need a lawyer who is experienced working under pressure, who knows the law governing equitable remedies by heart, and who will work overnight if necessary to get the job done. David's clients rely on him to respond to civil emergencies because he has shown time and again that he has what it takes to get the job done when the stakes are highest.
Real Estate Law
New Mexico businesses often find themselves grappling with unique legal issues related to real property. Disputes may arise between a commercial landlord and tenant about whether the tenant is complying with the lease agreement, or whether the tenant can remove improvements from the building upon termination of the lease. Questions may arise about the title of a property. For example, a tenant may claim to have acquired title through the operation of a lease-purchase agreement, while the landlord may argue that the tenant breached the agreement and thus is precluded from acquiring title. In these cases, a party may file a lawsuit and record a notice of lis pendens against the property, which will prevent the owner from selling the property until it is dissolved. In other cases, a property owner may find itself in a dispute with the owner of a neighboring parcel-for example, about the boundary that separates the properties or about activities that may constitute a nuisance. Whatever your issue, New Mexico business lawyer David Baake has the knowledge and experience to help you resolve it.
Drawing upon his science background and over a decade of thought leadership related to climate policy, David routinely represents national non-profits, clean energy trade groups, and others in litigation related to climate and clean energy law and policy. In recent years, David has briefed and argued complex Clean Air Act cases and co-authored a petition for certiorari to the United States Supreme Court in a case involving regulation of greenhouse gases. In addition to litigation, David works on administrative matters related to clean energy policy. In recent years, he has advised low carbon biofuel producers on the U.S. Environmental Protection Agency's Renewable Fuels Standards program and served as a member of New Mexico's Methane Advisory Panel, an advisory group convened by state regulators to study options for reducing pollution from the oil and gas industry. If you need expert advice on clean energy law or policy, contact us today.
Consult an Experienced Business Lawyer in New Mexico
Whatever your issue, we are here to help. Contact David at david@baakelaw.com or leave a message at (575) 343-2782 to schedule a free consultation.
Meet David Richard Baake
David Baake is a business lawyer serving the state of New Mexico. The majority of his practice involves representing businesses and individuals in contract, partnership, business tort, and real estate disputes David has litigated in courts all over the country, from the U.S. Court of Appeals for the D.C. Circuit to the federal district court in Los Angeles.
Client Reviews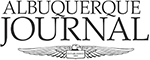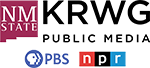 Baake Law Insights Blog
Computer Fraud and Abuse Act The Computer Fraud and Abuse Act is a federal statute that is often important in employment, non-compete, and trade secret disputes.
Get in Touch
Fill out the contact form or call us at
(575) 343-2782
to schedule your free consultation.
1

Free Consultation

2

World Class Education

3

Track Record of Success